Made for Pathologists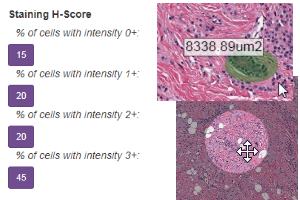 Score using H-Score, intensities and percentages. Measure lengths and areas. See field of view of an eyepiece.
View Multiple Slides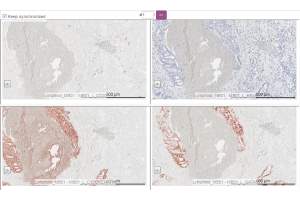 See the same region in up to 8 slides or TMA cores! Compare HEs and IHCs to understand what's stained better.
Review Scores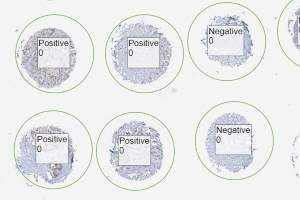 Review and correct scores from pathologists-in-training. Check your scores for the whole TMA with one look!
Score on-the-go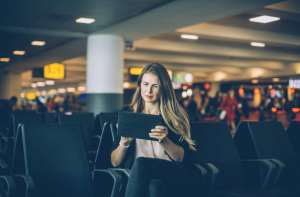 Score slides on your laptop, tablet or mobile anywhere in the world! Catch up on scoring waiting for your next flight!
Edit scoring sheets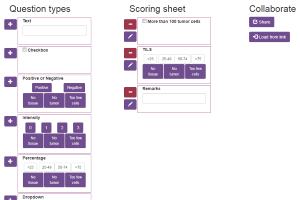 Add, edit and reorder questions in a visual editor that's easy to use. Send a link to a colleague to design it together.
Blazing Fast!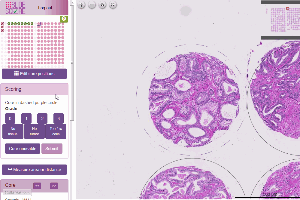 Don't waste time waiting for the computer, score 1 TMA core per second with Slide Score!
Integrate Your Systems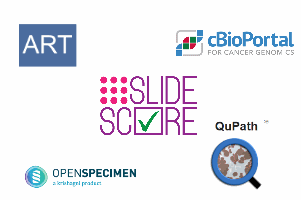 Slide Score API can talk to your biobank, datawarehouse or image analysis software. See your slides in your cBioPortal instance!
Easy to use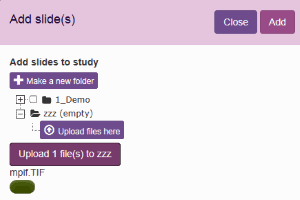 Upload slides straight from your browser! Send emails with link that always points to the next slide to score.
Developed with NKI-AVL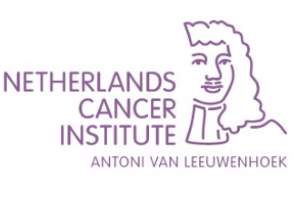 Initial development was done at Netherlands Cancer Institute. Pathologists there have submitted more than 300 000 answers!
Clinical trial support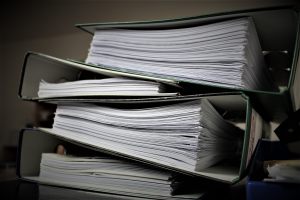 Manage and score digital images during clinical trials. Ongoing quality assurance in a clinical trial between pathologists is crucial!
Interobserver variability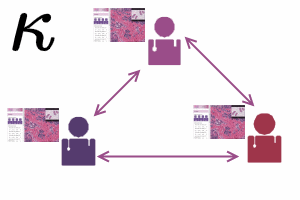 Slide Score was made to facilitate measuring differences between pathologists. Let us calculate your Cohen kappa
Many Slide Formats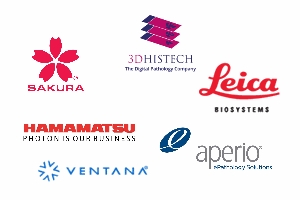 Slide Score supports scans from Aperio, Leica, Hamamatsu, MIRAX, Sakura, Ventana and more. Your digital pathology in one place.
Recommendations: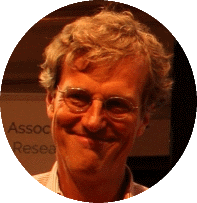 Marc van de Vijver, MD, PhD
Head Department of Pathology,
AMC, Amsterdam, The Netherlands
"I was hesitant to score TMAs for the BASIS project digitally, I usually score glass slides with a PhD student recording the results. Using Slide Score was much faster and easier. I appreciated the option to see my answers on top of the cores to quickly review the slide before moving to the next one.
This is the way TMAs should be scored."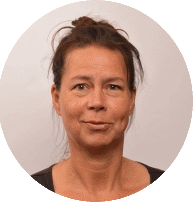 Annegien Broeks, PhD
Head Core Facility Molecular Pathology and Biobanking,
NKI-AVL, Amsterdam, The Netherlands
"Slide Score is an intuitive user-friendly digital pathology tool for translational research purposes.
We have used the Slide Score API to automatically upload scanned slides from our (in-house developed) lab management tool, the 'Application and Request Tool'.
Without any trouble we can add slides to the relevant studies, give researches or pathologists the appropriate access and receive the scoring results. They are automatically uploaded to our database and if applicable to the datawarehouse.
Slide Score supports the complete organization of our digital slide logistics like sharing, scoring, TMA grid manipulation etc resulting in improved management of the translational research digital pathology process.
We fully recommend the use of Slide Score in daily digital pathology setting."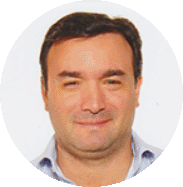 Roberto Salgado, MD, PhD
Pathologist,
GZA-ZNA, Antwerp, Belgium
"We have used Slide Score to collaboratively stratify patients in a clinical trial. It has worked flawlessly so far, the 4 of us have always been able to reach a consensus within 24 hours. Support was helpful and fast - when one of us needed a tool to measure area it was added within 2 days. And Slide Score works great on my iPad!"
Team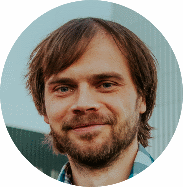 Jan Hudecek, MSc., Mgr.
Founder
Bioinformatician and data manager at Netherlands Cancer Institute. Experience with web and mobile programming, data management and bioinformatics. Passionate about research.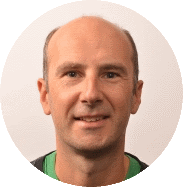 Hugo Horlings, MD, PhD
Principal Advisor, Pathologist, NKI-AVL
Dutch Certified Surgical Pathologist at Antoni van Leeuwenhoek
Group leader at Netherlands Cancer Institute;
Focus: Dissecting cancer-immune interaction by computational pathology to empower personalised medicine.