Recommendations: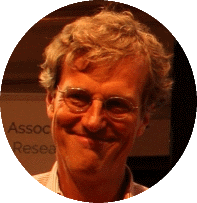 Marc van de Vijver, MD, PhD
Head Department of Pathology,
AMC, Amsterdam, The Netherlands
"I was hesitant to score TMAs for the BASIS project digitally, I usually score glass slides with a PhD student recording the results. Using Slide Score was much faster and easier. I appreciated the option to see my answers on top of the cores to quickly review the slide before moving to the next one.
This is the way TMAs should be scored."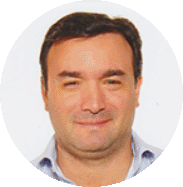 Roberto Salgado, MD, PhD
Pathologist,
GZA-ZNA, Antwerp, Belgium
"We have used Slide Score to collaboratively stratify patients in a clinical trial. It has worked flawlessly so far, the 4 of us have always been able to reach a consensus within 24 hours. Support was helpful and fast - when one of us needed a tool to measure area it was added within 2 days. And Slide Score works great on my iPad!"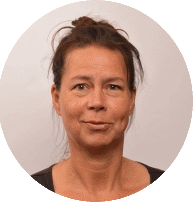 Annegien Broeks, PhD
Head Core Facility Molecular Pathology and Biobanking,
NKI-AVL, Amsterdam, The Netherlands
"Slide Score is an intuitive user-friendly digital pathology tool for translational research purposes.
We have used the Slide Score API to automatically upload scanned slides from our lab management tool.
We can add slides to the relevant studies, give researchers or pathologists the appropriate access. The results are automatically uploaded to our database and to the datawarehouse.
Slide Score supports the complete organization of our digital slide logistics like sharing, scoring, TMA grid manipulation etc resulting in improved management of the translational research digital pathology process.
We fully recommend the use of Slide Score in daily digital pathology setting."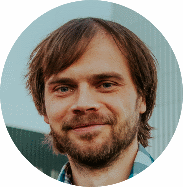 Jan Hudecek, MSc., Mgr.
Founder
Programmer and data manager at Netherlands Cancer Institute. Experienced with web and mobile programming, data management and bioinformatics. Passionate about research.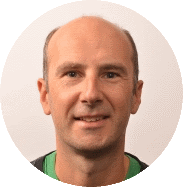 Hugo Horlings, MD, PhD
Principal Advisor, Pathologist, NKI-AVL
Dutch Certified Surgical Pathologist at Antoni van Leeuwenhoek
Group leader at Netherlands Cancer Institute;
Focus: Dissecting cancer-immune interaction by computational pathology to empower personalised medicine.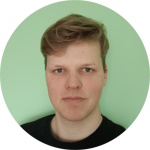 Bart Grosman, MSc.
Software developer
Software engineer with an education in biotechnology and bioinformatics. Experience in web development and ethical hacking. Interested in human health, machine learning and data visualization.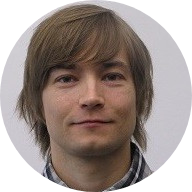 Andrejs Jurcenoks, MSc.
Software developer
Software developer, experienced in server and database programming. Interested in data science and public health data projects. Open source advocate.